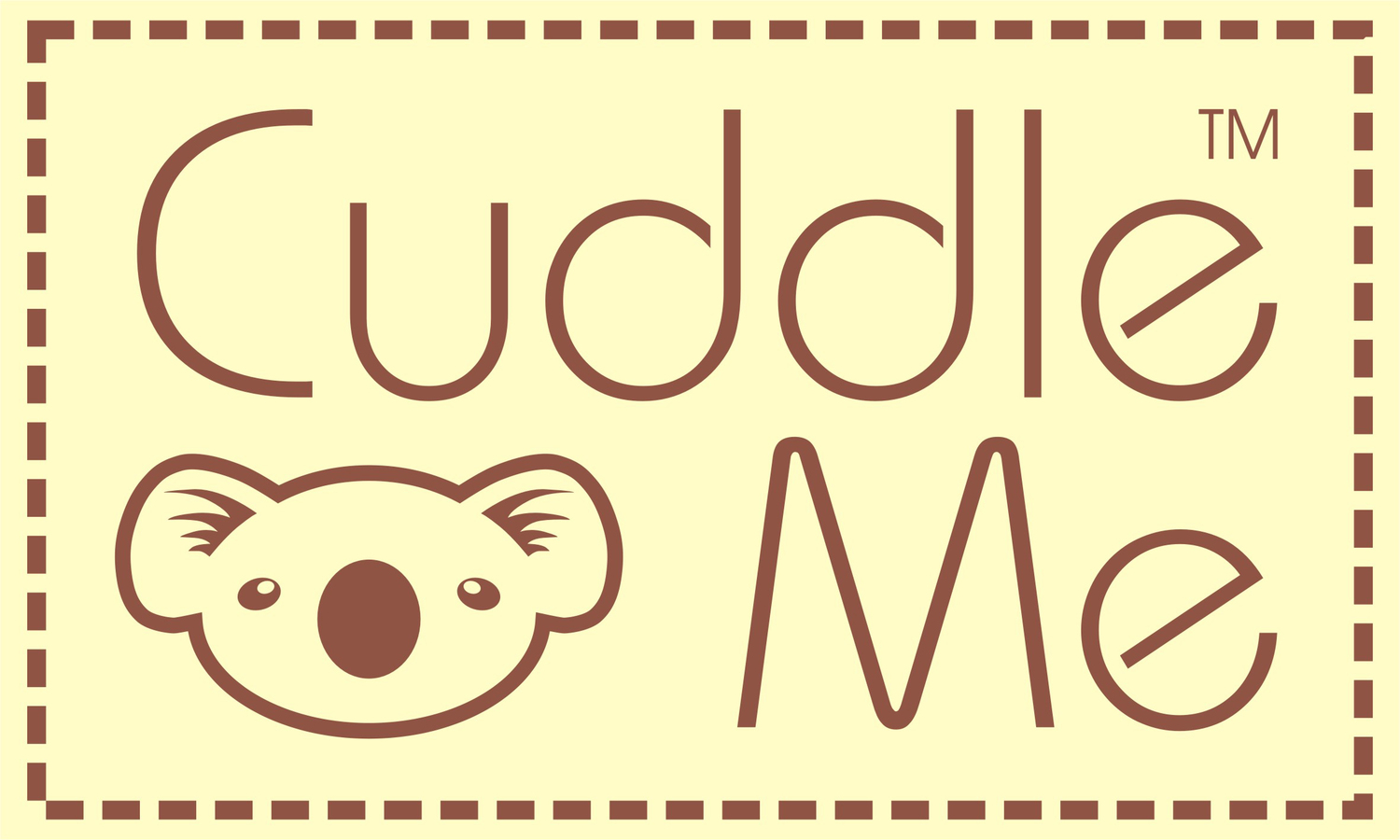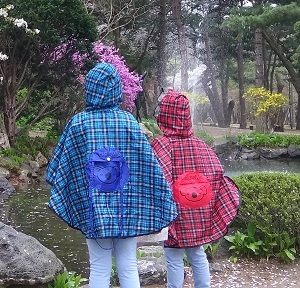 [BAHASA]

Takkan ada lagi hari hujan yang muram saat bersama CuddleMe Raincoat.Dengan Rain Poncho yang ceria ini, anak akan bebas pergi keluar dan bermain dalam hujan. Sempurna dipakai diluar untuk bermain ataupun ke sekolah. Saat tidak digunakan bisa menjadi pouch yang dapat digunakan sebagai tas selempang ataupun dimasukkan ke dalam tas
Fitur Produk:
Rain poncho style dengan desain yang ramah anak.
Mudah dipakai (mendukung kemandirian anak) dan nyaman dipakai.
Pola tanpa jahitan agar tak ada kebocoran
Kain tahan air dengan permukaan halus , material yang kuat untuk pemakaian jangka panjang
Sisi depan hoodie yang transparan membuat anak bisa melihat sekeliling dengan jelas dalam hujan
Kancing snap pada kedua sisi lengan untuk pemakaian lebih mudah
Kantong depan berlekuk sudut ergonomis, didesain khusus untuk mencegah air masuk dalam kantong
Kantong belakang yang bisa berubah menjadi kantong tas selempang
Deskripsi:
Fitur: mudah dipakai, kantong belakang bisa diubah menjadi pouch tas selempang, sisi depan hoodie transparan, bukaan lengan berkancing snap , kantong depan berdesain khusus
material : non-allergenic 100% waterproof polyester
dimensi : tinggi + 65 cm, lebar + 100 cm
saran usia : 1.5 – 7 tahun
instruksi perawatan:
cuci dengan tangan
jangan direndam dan diperas
jangan menggunakan pemutih atau pelembut
jangan dikeringkan
jangan disetrika
jangan di-dry clean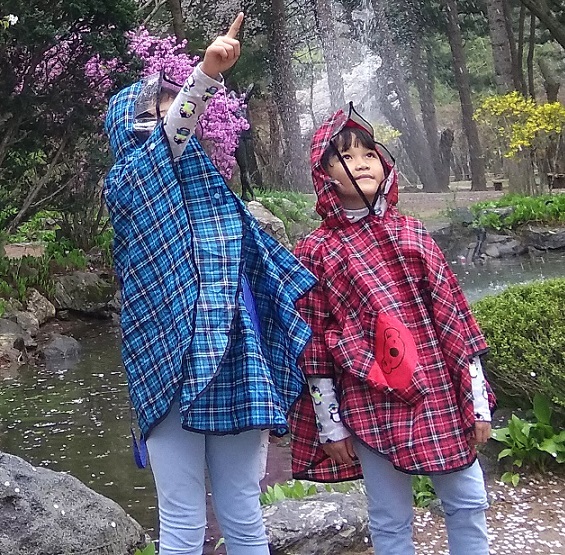 [ENGLISH]
No More gloomy rainy days with CuddleMe Raincoat.With this bright Rain Poncho your child will be free to go out and play in the rain. It's perfect to wear outside for play or to school. When not in use collapses into a pouch which can be use as shoulder bag or put inside the bag.
Product Features:
Rain poncho style with child friendly design.
Easy to wear (promotes child's independent) and comfortable to wear.
Seamless to ensure no leak
Silky touch waterproof fabric and high durability material for long term usability
Transparent front side hoodie enable child to look around clearly during rainy days
Snap button at both side sleeve opening for easy wear
Ergonomic curved front pocket, special designed to prevent water leak into pocket
Convertible back pocket into pouch shoulder bag
Description:
features : easy to wear, convertible back pocket into pouch shoulder bag , transparent front side hoodie, snap button sleeve opening, special design front pocket
material : non-allergenic 100% waterproof polyester
dimension : height + 65 cm, width + 100 cm
suggested age : 1.5 – 7 years old
Care instructions:
Gentle hand wash
Do not soak or wiring
Do not bleach or use softener
Do not tumble dry
Do not iron
Do not dry clean