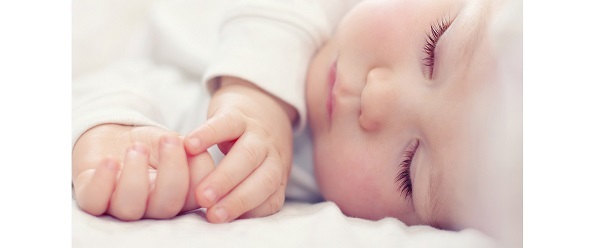 [BAHASA]
Lindungi tempat tidur bayi dari tumpahan, noda dan kebocoran dengan DryPad, waterproof pad protector. Terbuat dari penyerap micro polar fleece, Drypad menawarkan permukaan halus untuk bayi beristirahat. Pinggiran cantik disekeliling Drypad menambah pesonanya. Dengan permukaan micro polar fleece dan bagian dalam lapiran polyurethane yang kuat, mampu mencegah kebocoran. Juga bagian bawah dari poly woven lembut tanpa suara jika bergerak, mampu melindungi tempat tidur tanpa suara gemerisik. Drypad juga non-allergenic.
Ringan dan tipis, DryPad yang memiliki 2 sisi dapat dilipat kecil untuk kemudahan penyimpanan atau bepergian. Bahkan dapat diselipkan dalam diaper bag, sehingga tak perlu lagi cemas akan tempat tidur basah saat mengajak bayi bepergian. DryPad juga dapat ditaruh pada paha, saat memangku bayi. Juga dapat digunakan pada masa potty training balita ataupun untuk ibu baru. Perawatan mudah pencucian dengan mesin. Drypad merupakan pad multiguna yang dapat digunakan dengan mudah dan travel friendly.
Fitur:
- Pad Multiguna melindungi tempat tidur bayi, atau saat memangku bayi dari tumpahan,gumoh dan kebocoran, juga pada masa potty training balita dan untuk ibu baru
- Bagian atas micro polar fleece penyerap , bagian dalam lapisan polyurethane tahan air dan bagian bawah lapisan poly woven lembut
- DryPad memberikan fitur waterproof, lembut, fleece penyerap dengan pinggiran cantik disekelilingnya, tanpa suara gemerisik.multiguna, mudah digunakan, praktis, dan cukup tipis untuk dimasukkan dalam diaper bag
Description:
- Fitur: bisa dilipat memudahkan dipindahkan, 2-Sisi, Non-allergenic, dapat diselipkan dalam Diaper Bag, Travel friendly
- Material: micro polar Fleece, polyurethane, poly woven, semua difabrikasi rekat menjadi selapis kain
- Protective Qualities: Leak-Proof, Waterproof
- Dimensi: 70 x 100 cm
- Saran usia : newborn keatas
- Perawatan pencucian : Machine Wash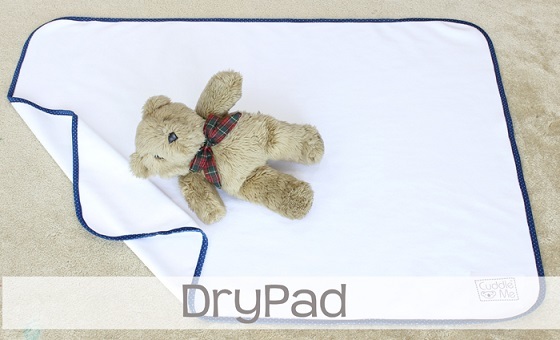 [ENGLISH]
Protect your baby's mattress from spills, stains and leaks with DryPad, waterproof pad protector. Made of soft absorbent micro polar fleece, DryPad offers a soft surface for your baby to rest on. Its pretty trim around Drypad's edge adds to its charm. With soft absorbent micro polar fleece top and durable innerside polyurethane layers, it prevents leakage. Also its soft poly woven bottom layer is soundless when moved on, so it protects the mattress without crinkling noises. DryPad is also non-allergenic.
The lightweight and thin 2-sided DryPad can be compactly folded for easy storage or transport. It even can be tucked into a diaper bag, so you don't have to worry about soiled mattresses when you're taking your baby out. You can also spread out this DryPad on your lap when you're holding your baby. It is also can be used during toddler's potty training time and for new moms. It can be machine washed for easy maintenance. It is multi-use pads that can be used conveniently and travel friendly
Features:
- Multi-use pads protect Baby's mattress or your lap from spills, spit-ups and leaks, also during toddler's potty training time and for new moms
- Absorbent micro polar fleece top , innerside waterproof polyurethane layer and bottom sides soft poly woven layer
- DryPad features waterproof, soft, absorbent fleece with pretty trim around the edge, without crinkling noises
- Versatile,convenient, handy, and thin enough to toss in a diaper bag
Description:
- Features: Folds Up for Easy Transport, 2-Sided, Non-allergenic, can be tucked into a Diaper Bag, Travel friendly
- Material: micro polar Fleece, polyurethane, poly woven, all bonded into one layer fabric
- Protective Qualities: Leak-Proof, Waterproof
- Dimensions: 70 x 100 cm
- Suggested Age: newborn and up
- Care and Cleaning: Machine Wash