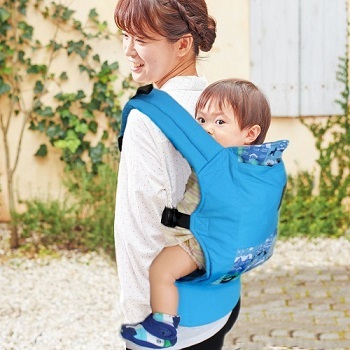 [BAHASA]

CuddleMe LiteCarrier didesain untuk membuat rutinitas harian anda menjadi lebih mudah. Pengalaman babywearing dengan CuddleMe LiteCarrier akan terasa lebih menyenangkan.Dengan berat hanya 500grams, CuddleMe LiteCarrier ringan dan kuat,pilihan terbaik untuk aktifitas harian dan produk yang harus dimiliki saat bepergian.
CuddleMe LiteCarrier menggunakan 100% katun kanvas yang ringan (gramasi +/- 180 gsm), dengan padding ringan pada bahu dan pinggang.Fitur ringannya tidak akan mengganggu kenyamanan anda dan justru menambah kenyamanan saat babywearing.Anda tetap dapat melakukan babywearing dengan babycarrier yang tidak bulky dan ringan.
CuddleMe LiteCarrier disertakan dengan pouch gratis untuk penyimpanan, membuatnya jadi compact dan efisien tempat.Katun kanvasnya yang super lembut juga sangat kuat dan dingin, membuatnya sempurna untuk musim panas.
CuddleMe telah lama mendukung posisi M dan C sempurna saat babywearing sejak tahun 2010
Fitur
– 100% katun kanvas yang ringan (gramasi +/- 180 gsm), lembut dan kuat
– babywearing dengan mudah dan nyaman dengan menggendong depan dan belakang yang mudah disesuaikan
– berat 500grams
– bisa disimpan dalam pouch(free)
– hoodie lebih panjang dan lebar
– teething pad dan footstrap dibeli terpisah dan berupa bundled
- untuk usia 4 bulan keatas/ berat badan 7 kg hingga 20 kg. bisa digunakan sejak lahir dengan pemakaian infant insert
Material
– Body : katun kanvas dengan polyester filling
– Hoodie bisa dilepas : lightweight cotton canvas
– Shoulder Pad : high quality polyurethane foam
– Waist belt : high density polyurethane foam
– Plastic parts : high quality poly acetal plastic
– Webbing : high quality nylon webbing
Dimension :
panel : 39x41cm
waist belt : 156cm
hoodie :40x26x35cm
folded inside pouch : 28x18x13cm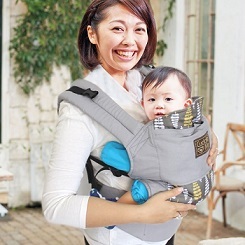 [ENGLISH]
CuddleMe LiteCarrier is designed to make your everyday routines easier. Your babywearing experience with CuddleMe LiteCarrier will become ever pleasant.Weighted approximately only 500grams, CuddleMe LiteCarrier is lightweight and robust, your best choice for daily activities and a travelling must have item.
CuddleMe LiteCarrier use soft lightweight 100% cotton canvas, with lightly padded shoulder pad and waist belt.its lightweight feature won't interfere your comfort, yet enhance your comfort in babywearing.You still can do babywearing with its compact bulk-free and lightweight baby carrier.
CuddleMe LiteCarrier comes with free pouch from cuddle me for storing, making it compact and space efficient.Its ultra soft cotton canvas fabric is very durable and airy, perfect for summer.
CuddleMe have been supported perfect M and C Shape during babywearing since 2010
Features
– Lightweight, soft and durable 100% cotton canvas
– babywearing with easy and comfort adjustable front and back carry – weighted approximately 500grams
– stuffs into its own pocket(free)
– longer and wider removable hoodie
– teething pads and footstrap is sold separately and sold as bundled
– for age 4 month and above / weight 7 kg - 20 kg. Can be used for newborn with infant insert usage

Materials
– Body : lightweight cotton canvas with polyester filling
– Removable hoodie : lightweight cotton canvas
– Shoulder Pad : high quality polyurethane foam
– Waist belt : high density polyurethane foam
– Plastic parts : high quality poly acetal plastic
– Webbing : high quality nylon webbing
Dimension :
panel : 39x41cm
waist belt : 156cm
hoodie :40x26x35cm
folded inside pouch : 28x18x13cm
Menggendong depan dengan CuddleMe LiteCarrier
Menggendong Belakang dengan LiteCarrier
Menyusui dengan CuddleMe LiteCarrier
Tips setting tali dengan CuddleMe LiteCarrier
Fitur CuddleMe LiteCarrier