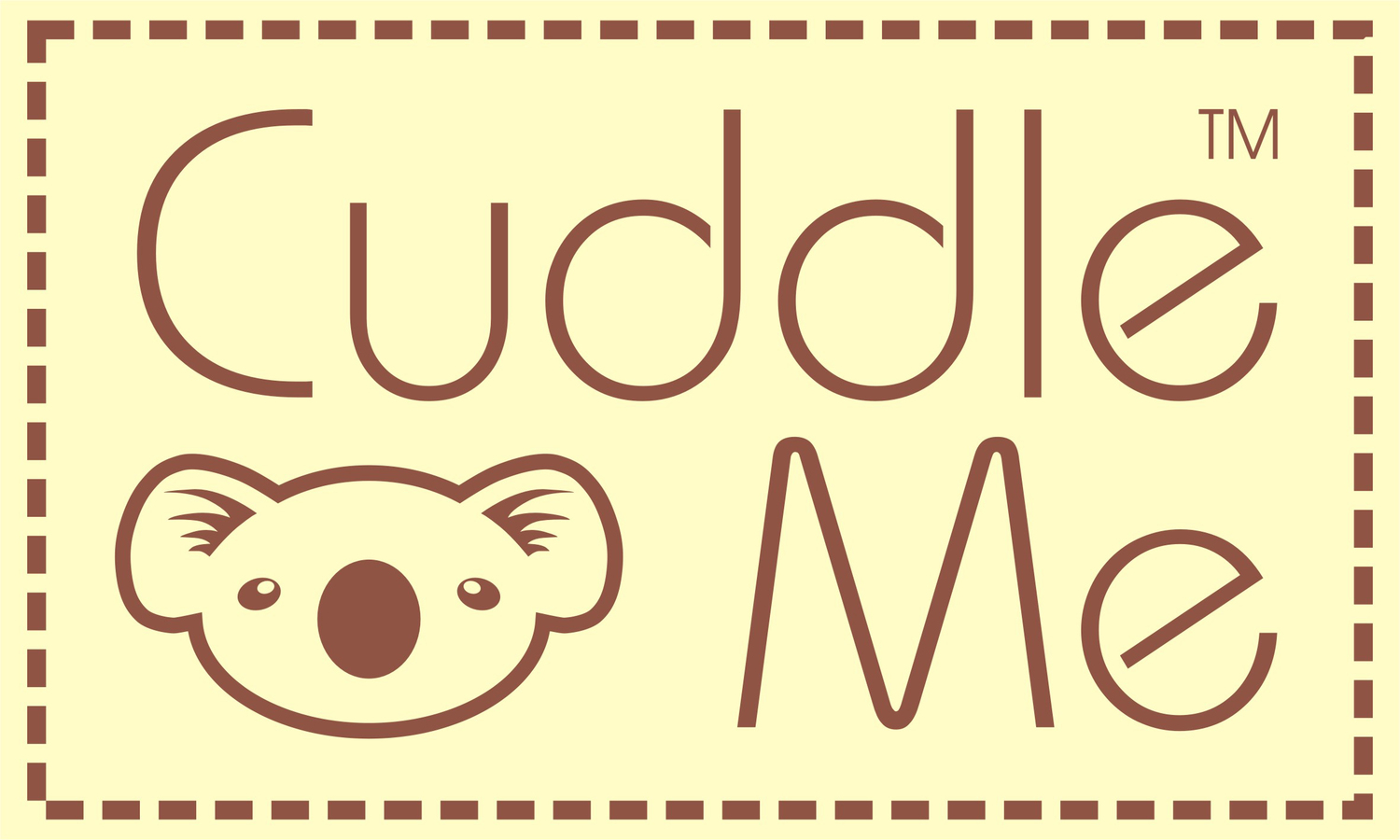 Adjustable Training Pants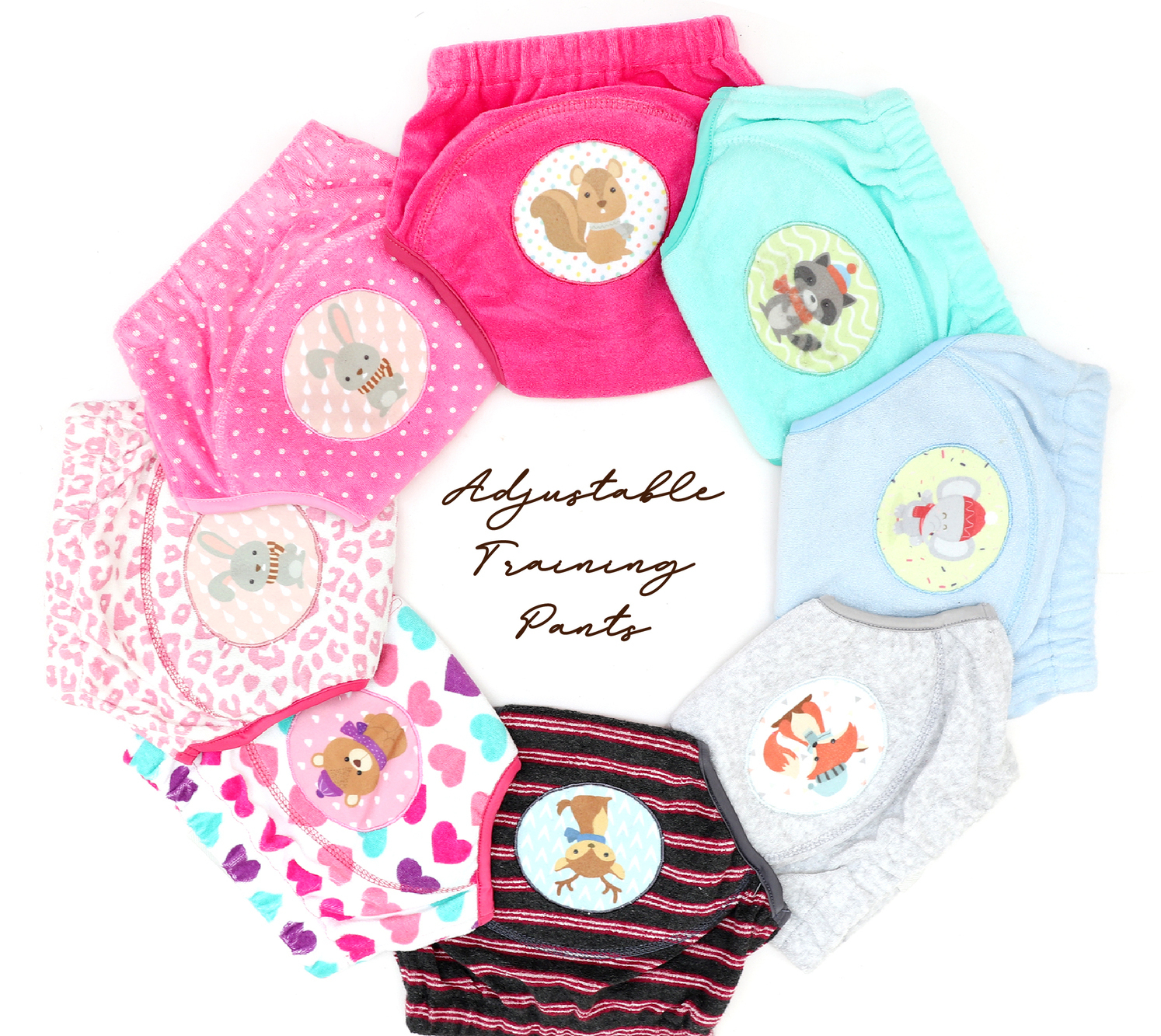 Pull up style training pants with 2 layers cotton fleece absorbent and waterproof layer that designed to assist toddlers in potty training. Outer and inner side is made of Cotton terry for ultra comfort. 
It is anticipate accident and help toddler to realize the wetness and learn to use toilet. Easy to pull up and down pants, to promote independence, and transform from nappy to big boy or girl pants. 
Also its adjustable waist to adjust the size perfectly make It perfect choice for parents. Surely makes potty training toddlers in less mess method. 
PLEASE NOTE – This type training pant is designed to help toddlers at potty training time with accident, not performing as nappy to hold multiple accidents. 
 How CuddleMe Adjustable Training Pants works:
The waterproof barrier keeps wetness contained.

The soft cotton terry outer and inner layer gently touches and safe for your baby's skin

The ultra absorbent 2 layers cotton fleece core pad & waterproof sheet minimizes messness

The unique, adjustable waist enables you to customize the waist size to fit your baby. Just fold the excessive elastic hole inside the pocket label

The stretchy and soft trim around the legs provides maximum comfort for your baby

The wide array of patterns and color choices makes potty training fun!

Available in 2 size S/M(1-2.5 T) and L/XL(2.5-4T) to accommodate baby's growth 
Training Pants Pull Up dengan penyerap 2 layer cotton fleece dan layer waterproof yang didesain untuk membantu balita potty training. Sisi luar dan dalam terbuat dari cotton terry untuk kenyamanan ultra. 
Mengantisipasi "kecelakaan" dan membantu balita untuk menyadari kebasahan dan belajar menggunakan toilet. Mudah dipakai dan dilepas, mendukung kemandirian dan menjadi perpindahan dari popok ke celana dalam. 
Dengan Adjustable waist untuk menyesuaikan ukurannya dengan sempurna, membuatnya jadi pilihan sempurna orangtua. Tentunya membuat potty training balita menjadi lebih praktis 
Harap perhatikan : training pants tipe ini didesain untuk membantu "kecelakaan" balita pada masa potty training, bukan sebagai popok untuk menahan berkali-kali "kecelakaan" 
 Bagaimana CuddleMe Adjustable Training Pants bekerja: 
Lapisan waterproof menjaga kebasahan tidak tembus 

Lapisan luar dan dalam cotton terry menyentuh lembut dan aman bagi kulit bayi 

Penyerap ultra 2 lapis cotton fleece & lapisan waterproof meminimalkan kebocoran 

Fitur unik, adjustable waist memungkinkan untuk mengkostumisasi ukuran pinggang untuk pas dengan bayi. Lipat kelebihan elastic hole dalam kantung label

Trim stretchy dan lembut disekeliling paha memberikan kenyamanan maksimum pada bayi 

Pilihan luas motif dan warna membuat potty training menyenangkan! 

Tersedia dalam 2 ukuran, S/M(1-2.5 T) dan L/XL(2.5-4T) untuk mengakomodasi pertumbuhan bayi 
Yuk, Kenali Adjustable Training Pants
Processing video...