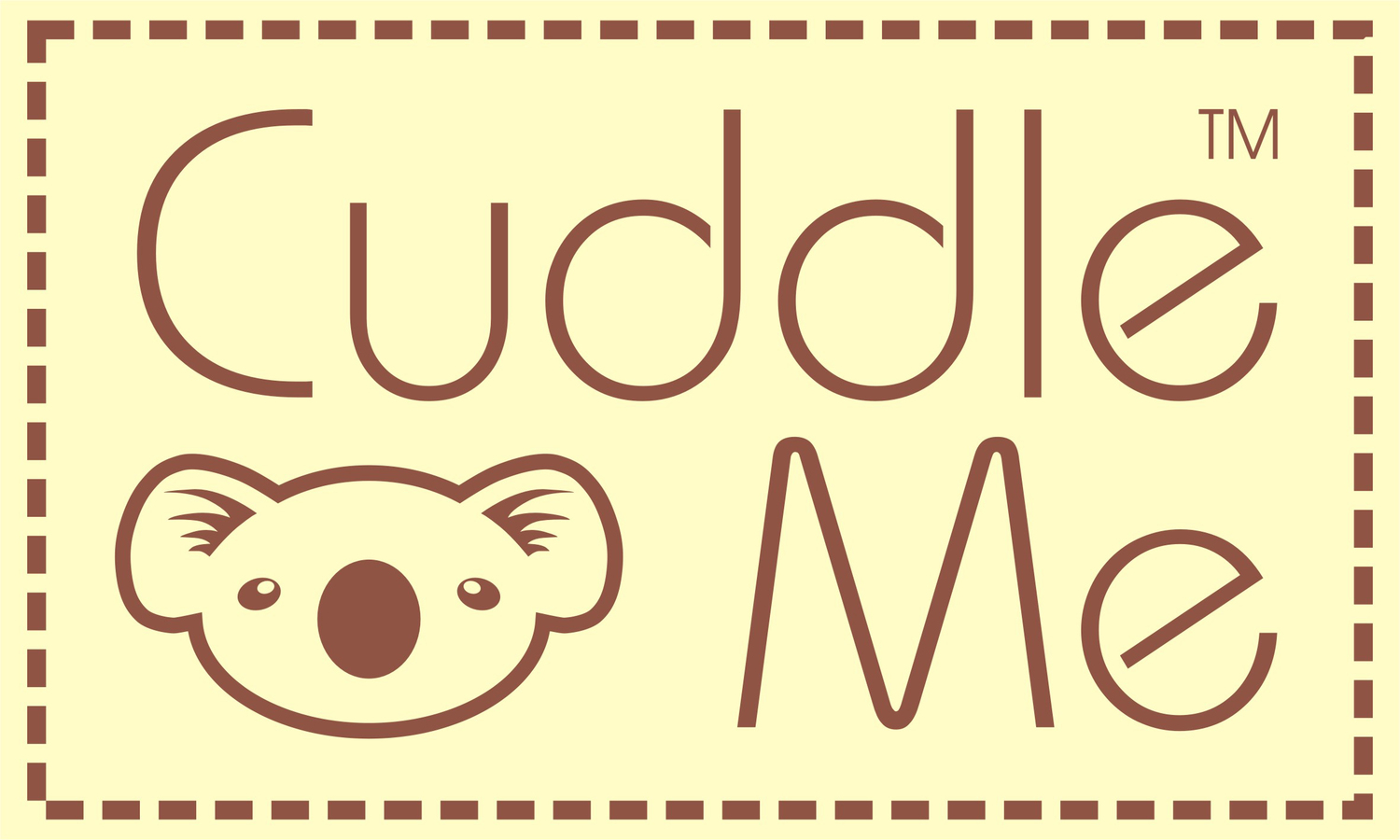 CuddleMe Hybrid SwaddlePod
is the original & innovative swaddle that allows your baby to sleep, with their arms inside or out. Swaddled babies who have access to their hands may settle better and sleep longer.Super fast and easy to use.Most importantly CuddleMe Hybrid SwaddlePod helps your baby stay wrapped all night long!Even dad will be a wrap expert!Cap set is also included, so baby can go fashionable while swaddled
Using high quality Cotton with Spandex blended material, make it cool enough, stretchable and comfort for babies.Also equipped with 2-way zipper for easy diaper changing, zipper tent to keep zipper under cover and inside zipper layer protector for more protection for your baby 
Why CuddleMe Hybrid SwaddlePod? 
1. Swaddling babies is an
ancient practice
of helping babies to settle and sleep.Recent studies have shown that babies who are swaddled (not too tightly) and then put to bed, sleep better and longer. 
2. Babies may benefit from having
access to their hands
when swaddled with CuddleMe Hybrid SwaddlePod because: 
a. It helps them self soothe and therefore sleep longer, giving baby and parents a better nights sleep. 
b. It may be helpful for development. 
3. Your baby learns a lot about the world by bringing their hands to their mouth. It helps develop their mouth muscles, aids feeding, speech development and enables them to act out their natural rooting reflex. Just having their hands near their mouth can help babies settle and sleep! 
4. Wrapping babies snugly with CuddleMe Hybrid SwaddlePod also can help
calm their startle reflex
, so that they do not hit and wake themselves during sleep.Babies swaddled with CuddleMe Hybrid SwaddlePod find it harder to roll from their back to the tummies, therefore also helping reduce the risk of SIDS. 
5. CuddleMe Hybrid SwaddlePod
promotes good quality sleep
as we all know good quality sleep for babies has been linked to brain development so it is very important your baby get the full amount of sleep required. 
6. CuddleMe Hybrid SwaddlePod is made of ONE layer of good quality Cotton Elastane/Spandex. Material is made of Cotton therefore
highly breathable and allow moisture to pass
through the fibres. 
7. Furthermore since CuddleMe Hybrid SwaddlePod
stretches to fit the baby
the stretching action creates natural openings in the weave, promoting even further breathability. 
8. CuddleMe Hybrid SwaddlePod
has 2-way zip opening,
so you can do diaper changing without awakening baby. It also has
zipper tent
to keep zipper under cover, and
inside zipper layer protector
so more safety for your baby. 
9.
Included Cap set
is also very functional for baby, just use it whenever you want to go out with baby.(please use baby cap only under your supervision only) 
Just Try and SURE You'll love it!!
CuddleMe Hybrid SwaddlePod
is bedong orisinal dan inovatif yang memungkinkan bayi tidur dengan lengan didalam ataupun diluar. . Bayi dibedong yang memiliki akses ke tangannya bisa tenang dengan lebih baik dan tidur lebih lama. sangat cepat dan mudah digunakan. Yang terpenting, CuddleMe Hybrid SwaddlePod membantu bayi terbedong sepanjang malam! bahkan seorang ayah pun bisa menjadi ahli bedong! Juga termasuk set topi, sehingga bayi bisa tampil fashionable saat dibedong. 
menggunakan material katun mix spandex, membuatnya dingin, lentur dan nyaman untuk bayi. juga dilengkapi dengan retsleting 2-arah untuk kemudahan mengganti popok. pelindung retsleting menjaga retsleting tetap aman untuk bayi.
Mengapa CuddleMe Hybrid SwaddlePod? 
1. Membedong bayi adalah
praktek sejak jaman kuno
untuk membantu bayi tenang dan tidur. Penelitian saat menunjukkan bahwa bayi yang dibedong (tidak terlalu kencang) dan ditidurkan, tidur lebih baik dan lebih lama. 
2. Bayi juga mendapatkan
manfaat dari akses ke tangan
 saat dibedong dengan CuddleMe Hybrid SwaddlePod karena 
a. membantu mereka menenangkan diri sendiri, sehingga bisa tidur lebih lama, memberi bayi dan orangtuanya tidur malam yang lebih baik
b. Akan berguna bagi perkembangan bayi. Bayi akan belajar banyak tentang dunia dengan membawa tangan mereka ke mulut. ini akan membantu perkembangan otot mulut, berlatih makan, perkembangan kemampuan bicara dan memungkinkan bayi melakukan refleks menghisapnya. Dengan tangan berada dekat mulut mereka saja dapat membantu bayi tenang dan tidur!
3. Membedong bayi dengan CuddleMe Hybrid SwaddlePod  dapat
menenangkan refleks kejut bayi
, jadi mereka tidak mudah memukul dan membangunkan diri mereka sendiri saat tidur. 
4. Bayi yang dibedong dengan CuddleMe Hybrid SwaddlePod juga sulit berguling dari punggung ke perut, sehingga
terhindar dari resiko SIDS.
5. CuddleMe Hybrid SwaddlePod
 mendukung kualitas tidur yang baik
, sebagaimana kita semua tahu, bahwa kualitas tidur bayi yang baik berhubungan dengan perkembangan otak sehingga sangat penting bagi bayi untuk mendapatkan kualitas tidur baik yang cukup. 
6. CuddleMe Hybrid SwaddlePod terbuat dari 1 lapis katun spandex berkualitas baik. Material terbuat dari katun sehingga
sangat breathable dan kelembaban bisa lewat
melalui serat-seratnya. 
7. Terlebih lagi, karena CuddleMe Hybrid SwaddlePod
 bisa melar mengikuti tubuh bayi,
maka menciptakan rongga-rongga pada tenunannya, sehingga akan jauh lebih breathable lagi. 
8. CuddleMe Hybrid SwaddlePod 
memiliki bukaan 2-arah
, jadi bisa mengganti popok tanpa membangunkan bayi. Juga
memiliki zipper tent
untuk menjaga retsleting tetap tertutup dan
pelindung retsleting dibagian dalam
sehngga lebih aman untuk bayi
9.
Set Topi
nya juga sangat bermanfaat untuk bayi, gunakanlah kemanapun saat anda pergi bersama bayi. (hanya gunakan topi bayi dibawah pengawasan anda)