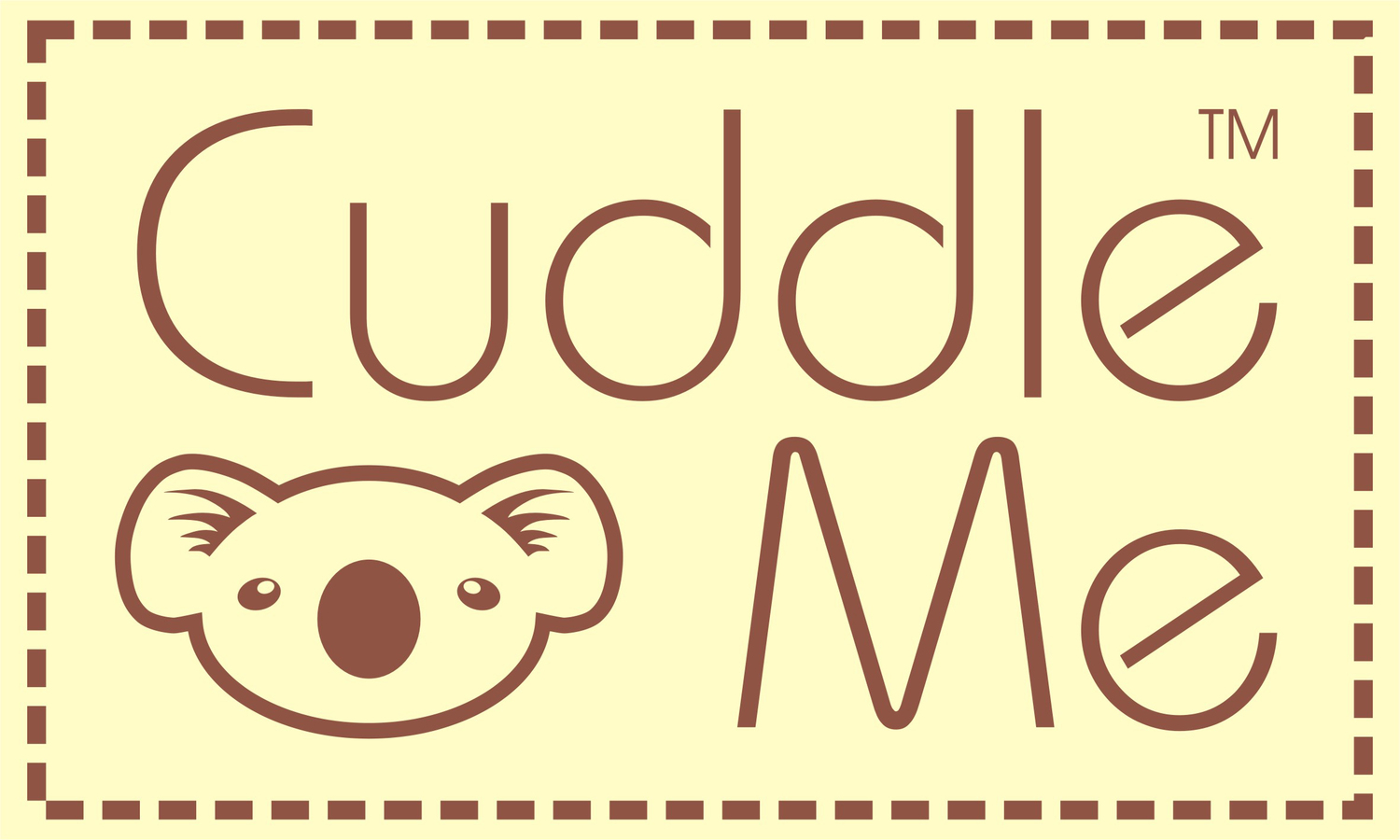 Feeling tired of using complicated wrapping method that is difficult to wear also difficult to take off?! 
Now, CuddleMe has invented EasyWrap, a new innovative solution for parents who are willing to look stylishwhile carrying the baby in wrap but do not want to feel exhausted on put it on and took it off, 
EasyWrap by CuddleMe has an innovative design that is cross between a sling and a soft structured front carrier, providing the positionsand benefits of both, plus more! There is no other carrier available like it. It is NOT a Wrap, also NOT just a SLING.It has BOTH! 
It is soft structured front carrier that is very soft, easy to use, can fit to all size,and allowing you to comfortably carry your child from 0-15 kgs with all possible position that wrap can do. 
EasyWrap by CuddleMe is Made of unique blend of Cotton Combed Terry Spandex knit fabric, strong enough to carry your baby hands free from 0-15 kgsand won't be over stretchy.
The 'X' Cross Stretch fabric creates a comfortable and secure pouch to hold your baby, the soft padding at the shoulders provides more comfort for you,and the sash belt provides additional security for your baby and support your back and your shoulders 
Versatile design, one size for all, unlimited adjustable

Easy to use, no need complicated tying method

Made of unique blend Cotton Combed Terry Spandex fabric. No more over stretchy!

Easy to use, easy to take off and adjustable as babycarrier, as comfort as babywrap

Can be used from newborn until toddler (0-15 kgs)

Pocket at sash belt available for stuffing small items

Can be used as baby wrap also as single sling

Easy to wear, easy to take off 
Merasa lelah menggunakan metode wrapping yang sulit dipakai dan sulit dilepas?!
Sekarang CuddleMe telah menemukan EasyWrap, solusi inovatif baru untuk orangtua yang ingin terlihat gaya saat menggendong bayi dalam wrap tapi tidak ingin merasa kerepotan memakai dan melepas babywrap konvensional
EasyWrap by CuddleMe memiliki desain inovatif yang merupakan gabungan antara sling dan soft structured carrier, memberikan posisi menggendong keduanya, keuntungan keduanya dan bahkan lebih! tidak ada gendongan dimanapun seperti ini. Ini bukan hanya BABYWRAP biasa, bukan hanya SLING biasa. gendongan ini punya KEDUANYA! 
Soft structured carrier ini sangat lembut, mudah digunakan, dapat cocok pada semua ukuran penggendong, dan membuat anda dengan mudah menggendong anak dari 0-15kg dengan semua posisi yang mungkin dilakukan pada babywrap konvensional.
EasyWrap by CuddleMe terbuat dari kain unik is Cotton Combed Terry Spandex , kuat untuk menggendong bayi anda dari 0-15 kg tanpa terlalu melar.
Kain silang 'X' memberikan kantong nyaman dan aman untuk menggendong bayi, padding lembut pada bahu menambah kenyamanan dan sash belt, menambah keamanan pada bayi dan menyangga punggung dan bahu anda
Berdesain multiguna, satu ukuran untuk semua orang, bisa disesuaikan tanpa batas

Mudah digunakan, tidak perlu lagi menggunakan metode mengikat yang membingungkan

Terbuat dari kain unik Cotton Combed Terry Spandex . tidak ada lagi terlalu-melar! 

Mudah digunakan, mudah dipakai, mudah dilepas dan mudah disesuaikan seperti babycarrier, senyaman babywrap

Dapat digunakan sejak lahir hingga balita(0-15 kgs)

Terdapat kantong pada sash belt untuk menyimpan benda kecil

Dapat digunakan sebagai babywrap juga sebagai sling

Mudah dipakai, mudah dilepas  
Upright Position dengan Easywrap
[EASYWRAP] Tutorial Upright Position dengan CuddleMe EasyWrap
Processing video...
[EASYWRAP] Tutorial Posisi Menyusui dengan CuddleMe EasyWrap
Processing video...
[EASYWRAP] Tutorial Cara Melepas CuddleMe EasyWrap
Processing video...